We come back after a day's shatter and all is well with global markets. We had a very good move last week which has got us way back above that 5,000 mark yet again. So, we start on the front-foot this morning, no question about that, lots of earnings have come in and they have been good so far and the big question is whether the Nifty can negotiate its way past 5,100 this week on the back of earnings where it has got stuck a few times in the past.
Our markets on Last week:
Last week was surprisingly good, yes; I don't expect people expected to see suddenly a 300-400 point move on the Sensex. It came on the back of many large cap players. Earnings so far have been pretty okay, there has been no problem with the frontline earnings from the IT and financials. We have had global markets remaining fairly stable as well. So I think we start off on a positive note today after the break and hopefully we will make it past 5,100 this time around.
On global markets:

People are watching over their shoulders but so far there has been no smash on the global screen at all; the Dow is very close to the 10,000 mark; it's almost there and I think if it crosses over psychologically that might mean quite a bit for traders out there. The Commodity Research Bureau(CRB) index is trading at two month high despite the fact that base metals have corrected a bit, crude is at USD 74 per bbl, the Volatility Index (VIX) shows no sign of rearing its head; its languishing at 22, so there is no problem that is visible, gold is trading at USD 1,070 per ounce.
So while everyone is talking about the possibility of the technical correction and that's purely if not for anything else the fact that the markets have not corrected at all for the last many weeks and months in any significant fashion but that said that's an expectation, the real screen is actually not betraying anything. We saw little bit of an impasse with global flows over the last few weeks but FIIs covered up their short positions on Monday; 500 crore of Nifty futures buying, they got some money in the cash as well. So from a flows perspective as well things haven't turned yet, so it seems like the global support is very much there at least yet.
Will we need money flow for the Nifty to move higher?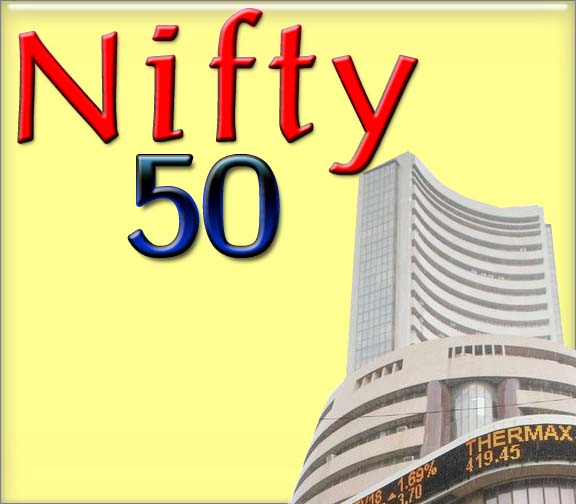 Last week was not surprising because of the two possible triggers, one was the Reliance news or the Ambani news and we saw it reflected in most of the Reliance group stocks; Index of Industrial Production (IIP) numbers were good and expectedly so but even so that might have rubbed off to sentiment and we saw some short covering from the FIIs, so all of that lead the market back to 5,050.
The first few wages have not been too bad so there have been no great disappointments there either. So it appears that the Nifty might head back to 5,100 kinds of levels. Now whether it stalls there once again as it has the last few times or this time since there is some sense of leadership, the market might take that out and head closer to 5,200. I think we will figure that out over the next three-four days particularly as more earnings kick in.